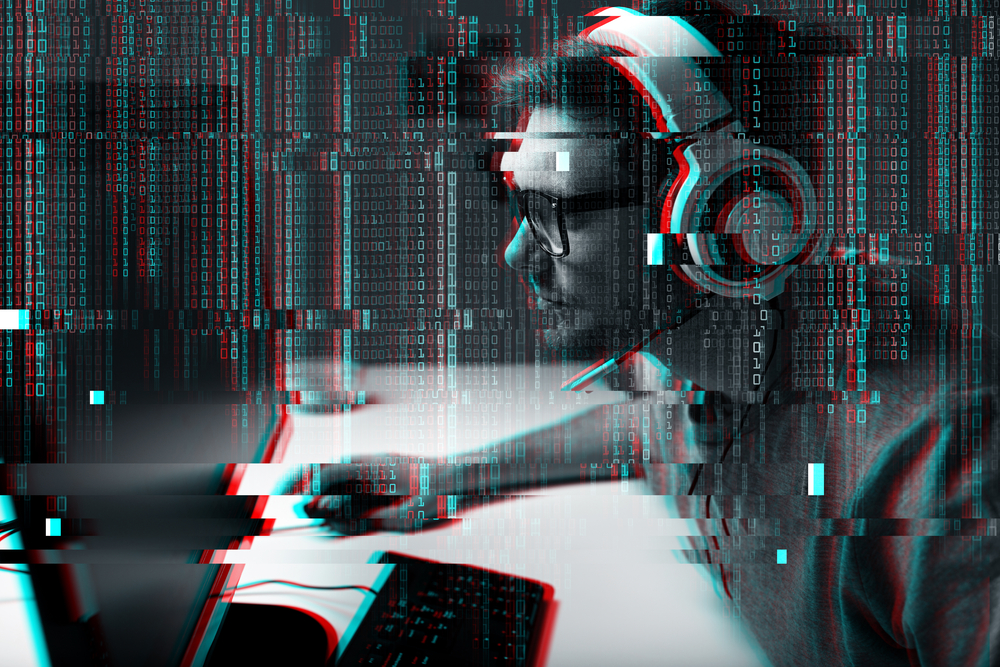 Industrial espionage is more and more common part of the competition. With covert listening devices easily available today it is even more important to protect your privacy and yourself against being eavesdropped on. In addition to a confidential information leakage, you can lose the trust of your customers or even business partners, not to mention possible financial losses as a result of such event.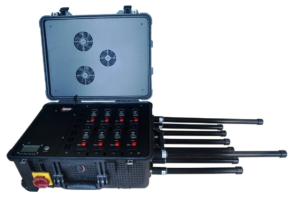 High Power 8 Antennas Signal Blocker RF Jammer
High Power Draw Bar Box 8 Channels Mobile Signal Jammer 200W up to 500 meters is the
latest professional signal jammer of high power.
This type of frequncies is sepcially suitable for Bomb Jammer.

It is suitable to protect important leadership or VIP security, individual combat,
SWAT teams, EOD teams, anti-terrorist units, anti-drug units, bomb squad, security
checkpoints, administrative law enforcement, hostage negotiations, border control
and military security forces and other application areas.
5 antennas desktop phone 3g, 4g, gps, wifi Jammer
Jamming range: up to 40m, the jamming radius still depends on the strength signal in given area
External Omni-directional antennas all the TX frequency covered down link only
Power supply: 50 to 60Hz, 100 to 240V AC
With AC adapter (AC100-240V-DC12V),
Dimension: 257 x 140 x 51mm
Full set weight: 2.5kg
Advantages:
Good cooling system with cooling fan inside
Work non-stopped
Stable capability
Could be used in car directly with car charger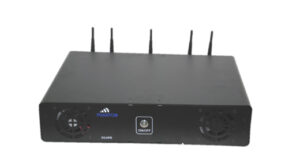 LOW POWER CELLULAR JAMMER – ADJUSTABLE OUTPUT POWER 8 BANDS
The cell phone jammer CCJ470 was designed for blocking GSM/UMTS and CDMA cellular networks. The CCJ470 uses state-of-the art technology for maximum performance. The CCJ470 transmits a noise signal, which cuts-off all cellular communication between the mobile handset and the cellular cells. The jamming radius depends on the signal strength in a given area. All cellular mobiles on vicinity of the CCJ470 will be totally BLOCKED and will not be able to receive or dial outgoing calls. When the CCJ470 affects the mobile phone, display will show "NO SERVICE". When adding a communication card, the CCJ470 can be controlled remotely by either LAN or wireless formats.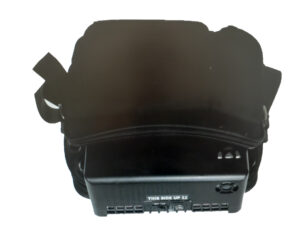 High end technology cellphone jammer concealed in an elegant bag
Capable of creating powerful jamming in multiple frequencies
A directional antena is used in order to send the energy to a specific direction while not wasting energy on irrelevant areas.
Best used for:
Offices
Big conference rooms
Meetings inside vhicales
Private meetings in the open space (field or urban areas)
Specifications:
Multiple frequencies jamming – can jam all cellular network signal: GSM, E-GS, UMTS/3G/4G/LTE, 5G and WIFI (2.4-2.5 Ghz)
High power directional transmition: up to 5Watts on each band of stronger and more efficiant jamming.
Efficient power supply unit
Small package: 28CM*22CM*10CM
Light weight: less than 3.3kg
Easy to operate and carry
No moving parts – for uniqe operation
Long operation time – can work about 2 hours using the internal battery and over 3 hours while connected to the charger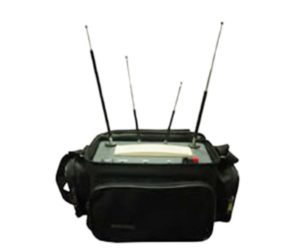 Very wide spectrum "SHT4-RF" radio frequency interference generator suitable for radio frequencies from 1Mhz to 2.5GHz.
This jammer can block a large variety of devices, particularly: radio listening bugs, walkie talkie systems, any radio-controlled equipment (including relative remote controls) and of course radio gadgets. It can also jam wireless microphones or remote control devices operating on 400-450Mhz frequency.
Thanks to its mains electrical supply and a fan cooling system, it can work continuously for a long time, day by day, without any problems. We inform you that this product is the exclusive preserve of law enforcement.
PLEASE NOTE: the desired frequencies must be communicated when ordering.